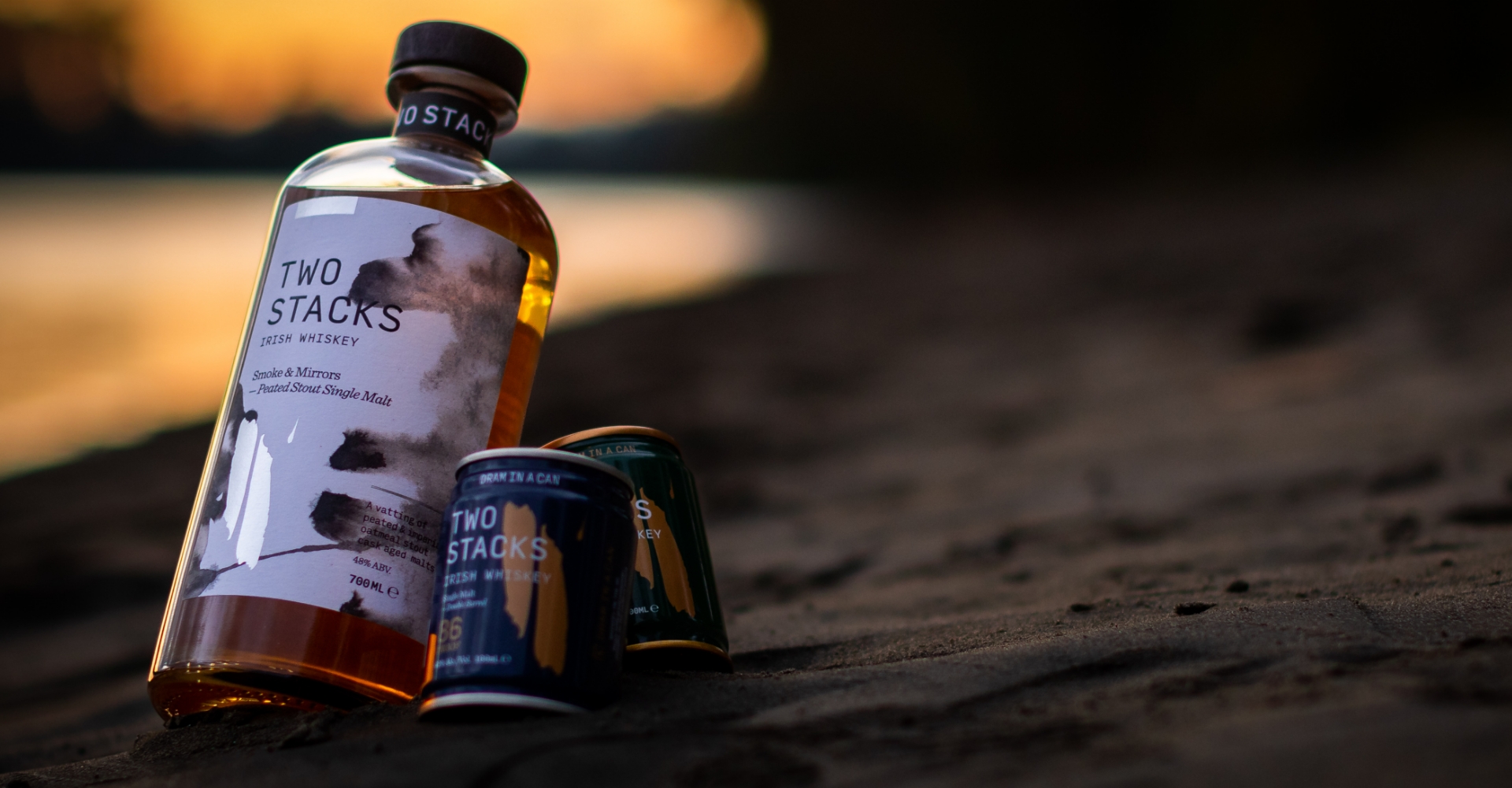 Transparency | Creativity | Innovation
Bringing you the best in contemporary Irish Whiskey, Two Stacks Whiskey is a part of a new wave of exciting independent Irish whiskey bottlers. Bringing age old techniques to modern day whiskey, Two Stacks is part of a new and adventurous chapter of Irish whiskey.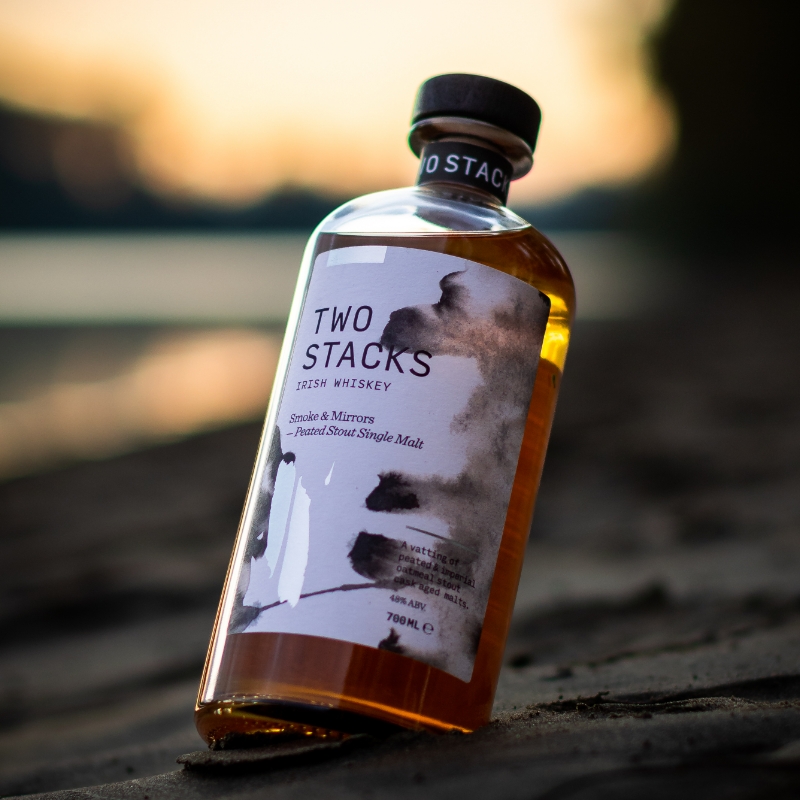 Smoke & Mirrors Peated Stout Single Malt
Smoke & Mirrors Peated Stout Single Malt is like no other. A combination consisting of 10% double malt and 30% triple peated malt, each matured in ex-bourbon cask and 60% triple distilled malt aged in ex-bourbon, and finished in ex-imperial stout casks. The result is a soft, rich whiskey with sweet notes of smoked chocolate, honey, espresso, and a hint of sea salt.
The First Cut – A Complex Blend
Acquiring its rich, complex yet balanced flavor by liquid drawn from carefully matured & married casks of malt, grain and pot still whiskey, The First Cut is a truly distinctive Irish Whiskey for contemporary palettes.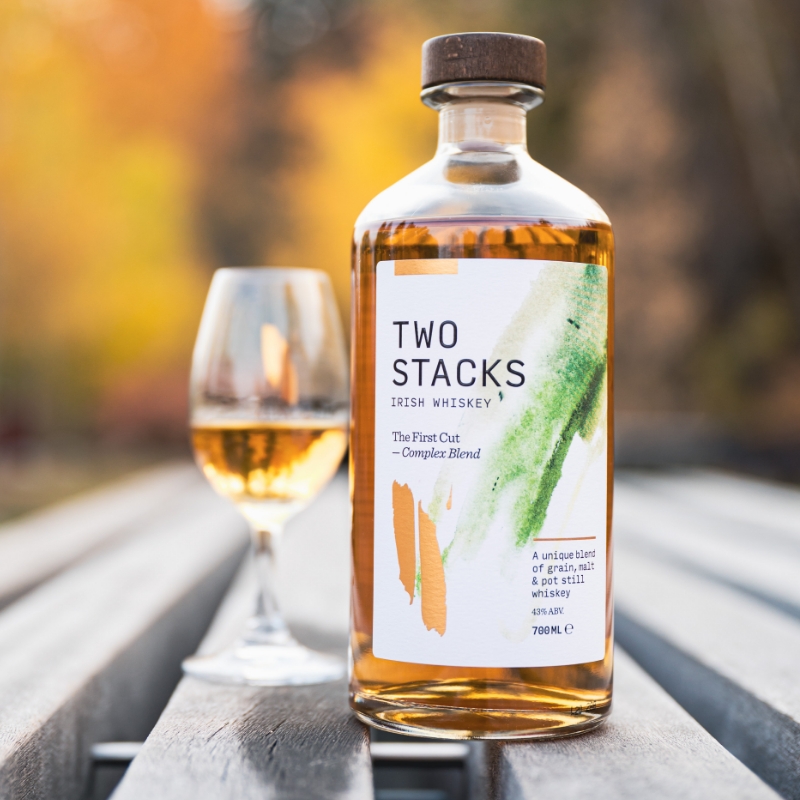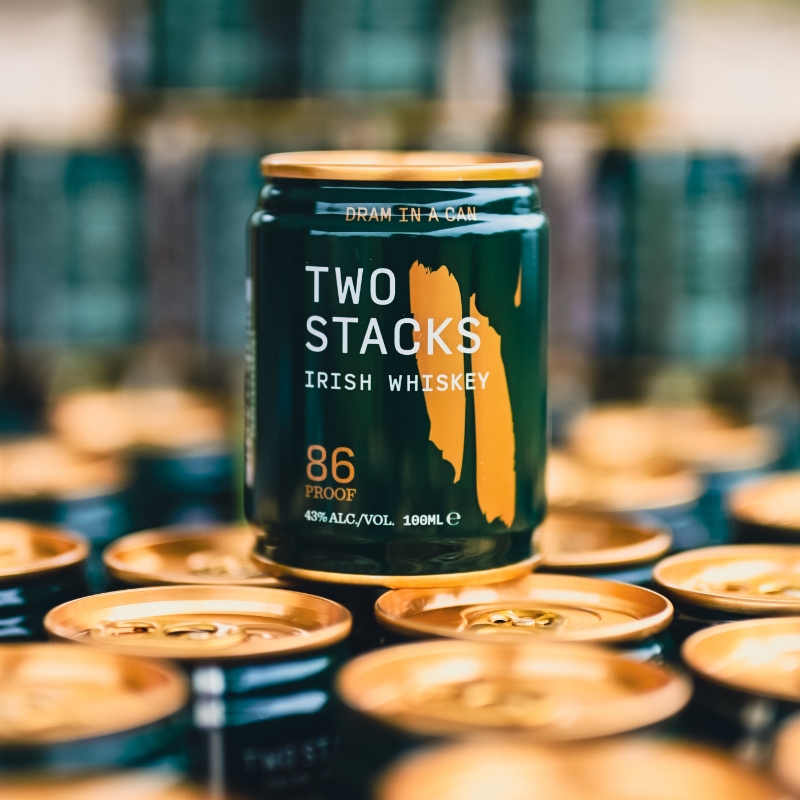 Dram In A Can
The Two Stacks — Dram in a Can is the world's first 43% whiskey in a can, serving the same great flavor profile and focus on the quality spirit as the rest of our blended range. Perfect for on the move, out with friends or even just a solo dram in the great outdoors. 100ml only 22g which is 8x lighter than your conventional miniature bottles, containing a blend of grain, malt and pot stilled whiskeys.
Dram In A Can Single Malt – Double Barrel
A ready-to-go can of fruity, nutty Irish single malt whiskey from Two Stacks. It is made with a blend of 10% peated malt and 90% unpeated malt and matured in both ex-bourbon and ex-oloroso sherry casks. The palate offers notes of deep oak spice, wild brambles, sweet blackcurrants, hazelnuts, and toasted walnuts that linger in the finish.