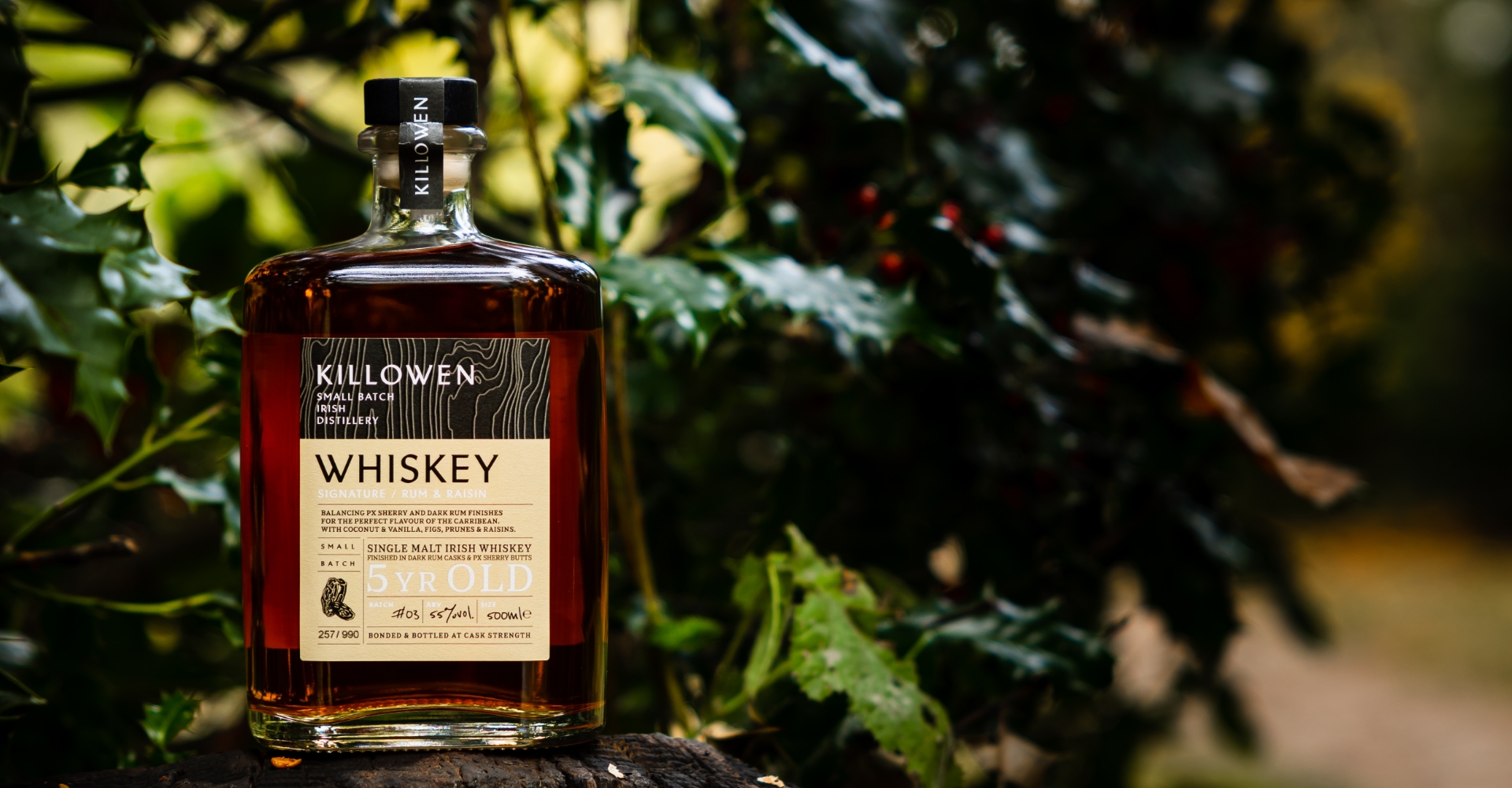 Passionate, Transparent Distillate from the Mourne Mountains.
From their ancient Mourne Mountain home, Killowen is part of a new batch of distillers helping Ireland take its rightful place among the most awarded spirits in contemporary distilling.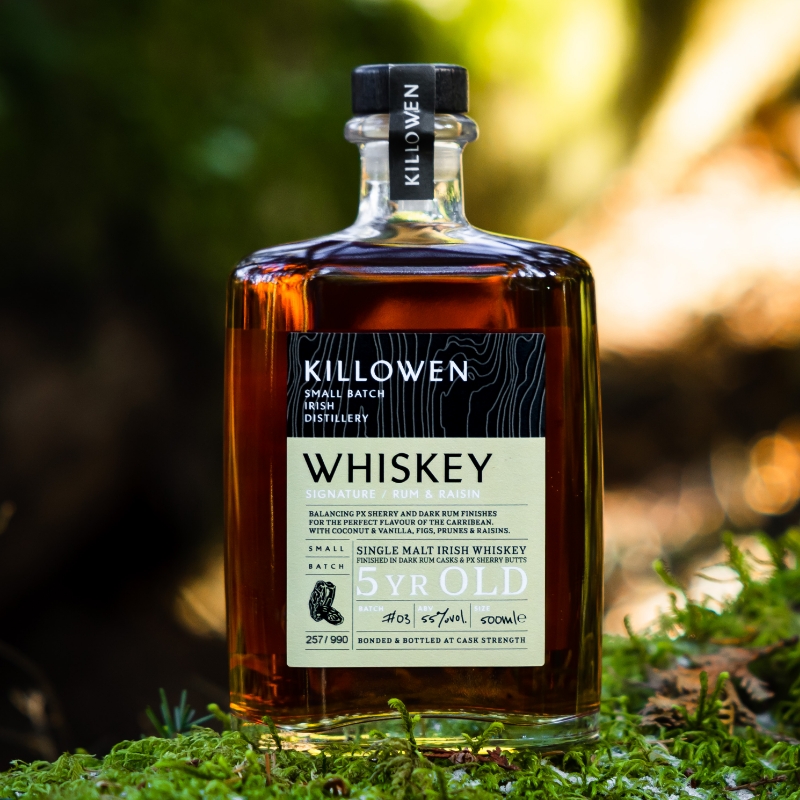 Signature Rum & Raisin Whiskey
After aging for 5 years in bourbon casks, this single malt has been divided and finished in Killowen's own Dark Rum casks & PX Sherry butts. The County Louth malt is the perfect compliment to the marriage of PX Sherry flavours of prunes, figs & raisins combined with rum's tropical Caribbean notes of coconut & vanilla.