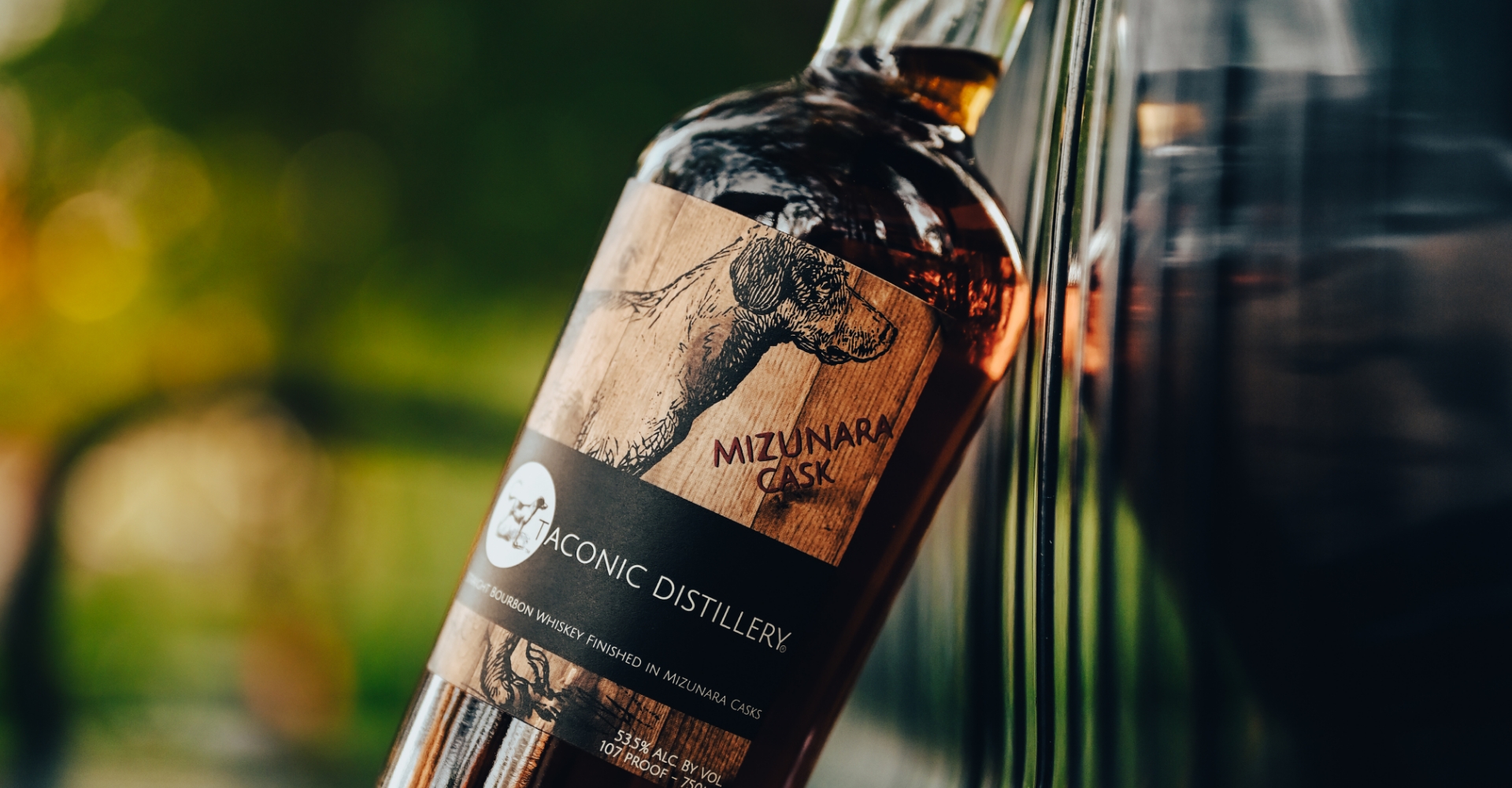 Award-winning. Hand-crafted. Deliciously smooth.
Inspired by hunting and fishing, Taconic embraces a passion for the outdoors and that passion is imprinted on their spirits. Brilliant for simple sipping whether neat or on the rocks, they also make excellent cocktails.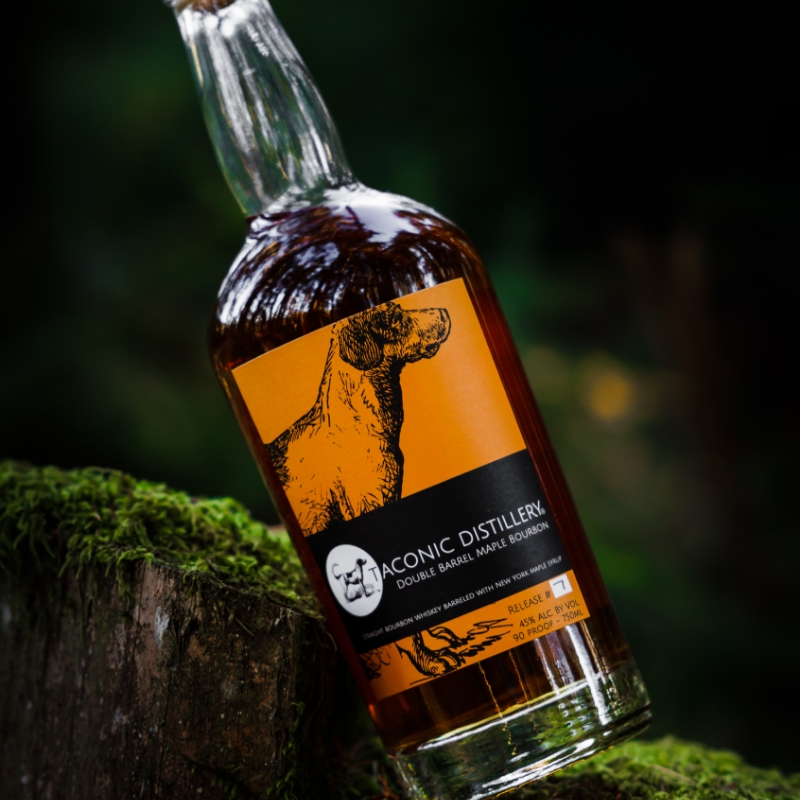 Double Barrel Maple Bourbon
Freshly dumped Bourbon barrels are sent to Catskill Mountain Sugarhouse who fills them with their delicious maple syrup. After a few months of aging, the barrel aged maple syrup is bottled and sold. Those same barrels are then immediately refilled with bourbon. This sweet and floral whiskey spends another few months in the barrels to become the annual release of their Double Barrel Bourbon Whiskey with Maple Syrup.
Founders Rye
Founders Rye Whiskey is aged in virgin American white oak barrels to a golden caramel color . Their rye brings out the best of their terroir. The addition of mineral-rich, artisanal spring water cools the whiskey resulting in an exceptionally smooth rye. Rye lovers will appreciate its bold, spicy flavor with a mildly sweet finish.